When and how can I apply for a Hoas apartment?
You can submit an application as soon as you have been admitted to a school. Your application is valid for three months.
We will contact you if we need study certificates from you in order to process your application.
How to apply?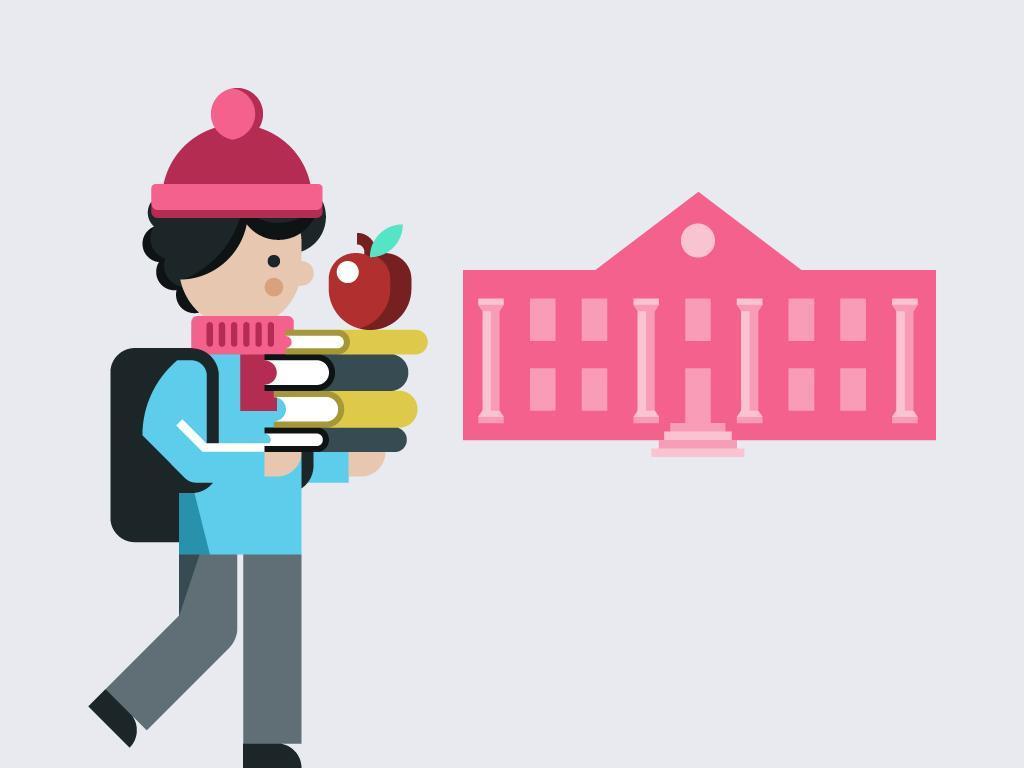 1. Submit an application as soon as you have been admitted to a school
You can apply for a Hoas apartment, if you are a full time degree student, you are entitled to student financial aid and your school is in the capital area or surrounding municipalities.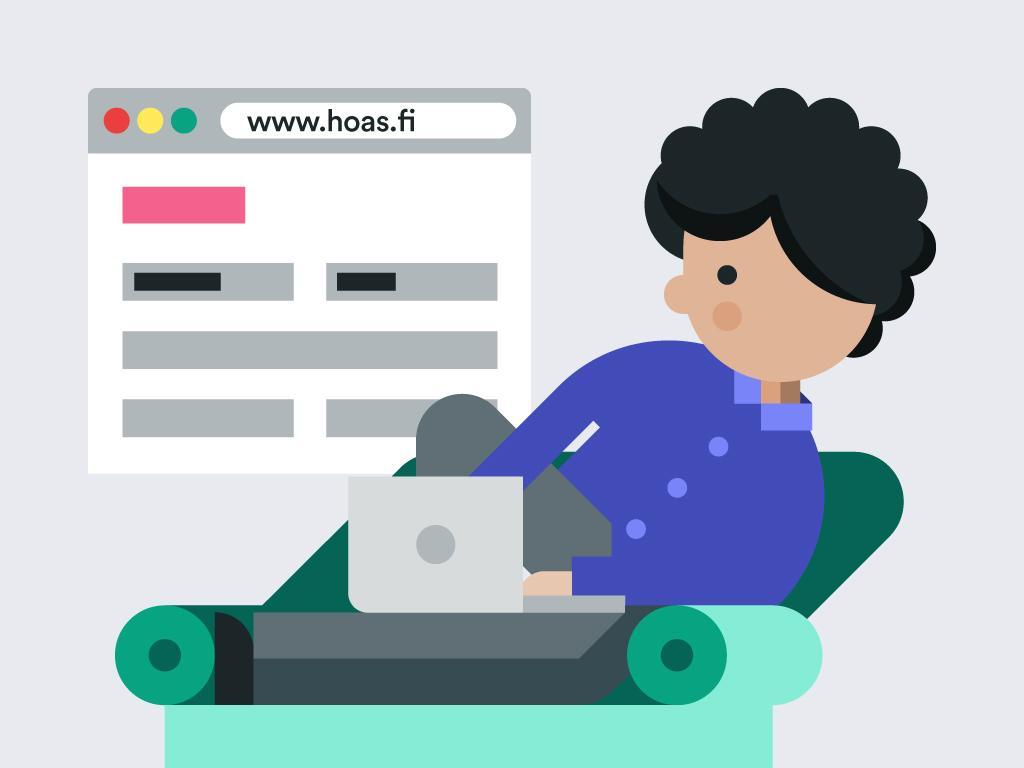 2. Fill in the application
Filling in the Hoas housing application form is easy but please take your time. We need accurate information about your studies, income and housing preferences to be able to offer you an apartment.
You can apply for an apartment either alone or together with a partner or a friend.
Please note that you can only have one active application at a time.
Your chances of getting an apartment are the better the more locations you put in your application. You can even put in all the different areas!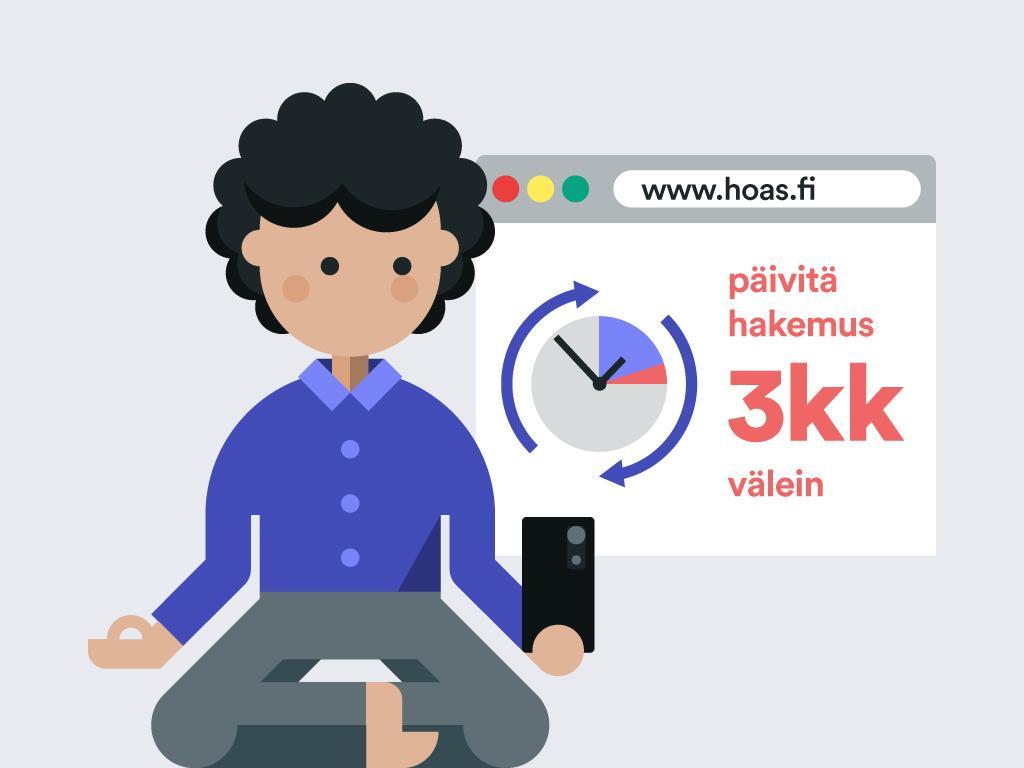 3. Keep your application up to date
Your application is valid for three (3) months from the date of submission. The application must be updated at least every three months in order for it to not expire and be removed from our application register.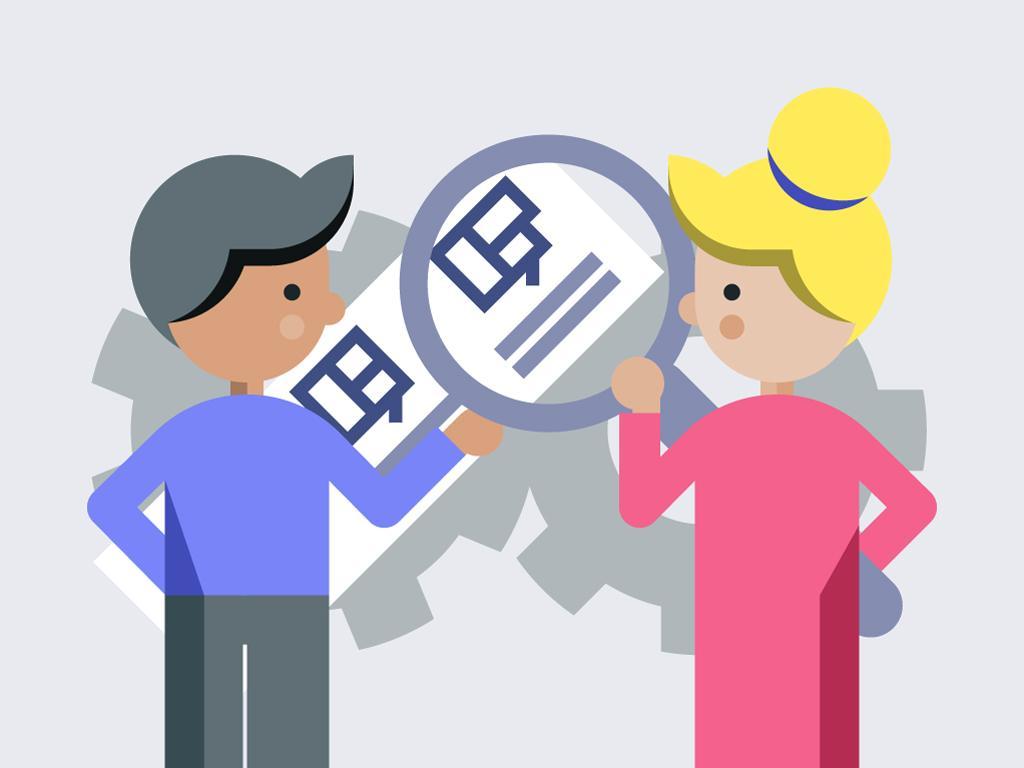 4. We try to find an apartment that matches your criteria
The waiting time may vary a lot depending on the choices you made on the housing application. There is a queue of more than a year for studio apartments. On the other hand, waiting times for a room in a shared apartment can be short.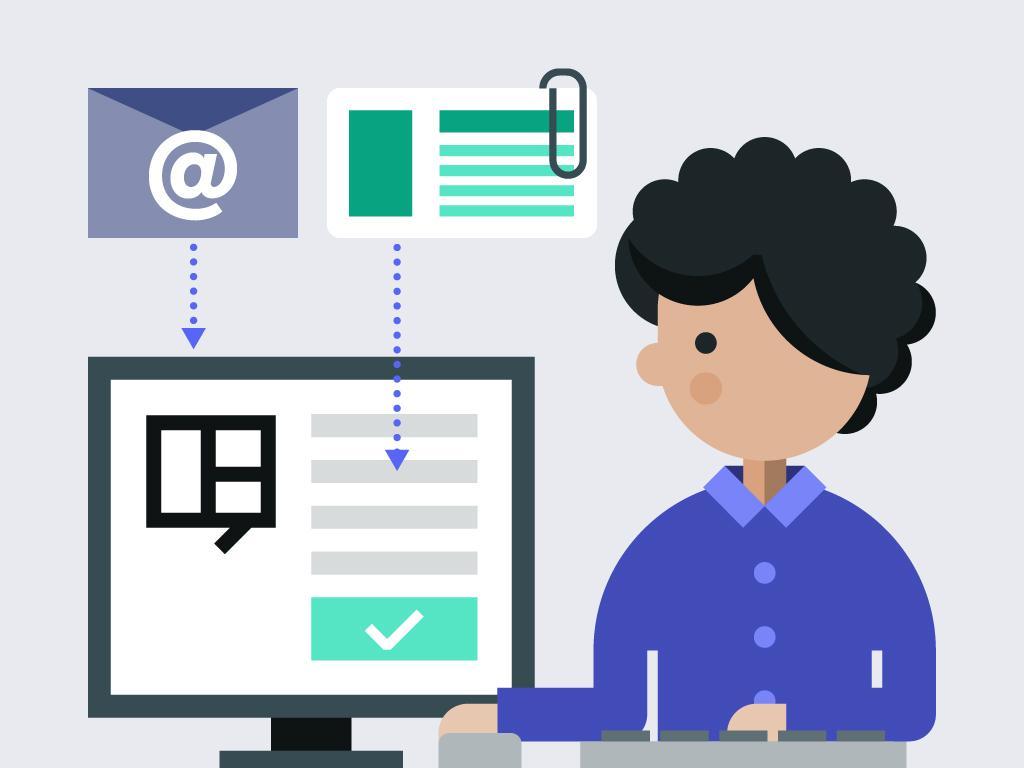 5. Accepting an apartment offer
You will receive your apartment offer by email. Read the document carefully and accept it. You can confirm your tenancy agreement by signing it in the electronic service and providing the requested documents to Hoas by the given due date.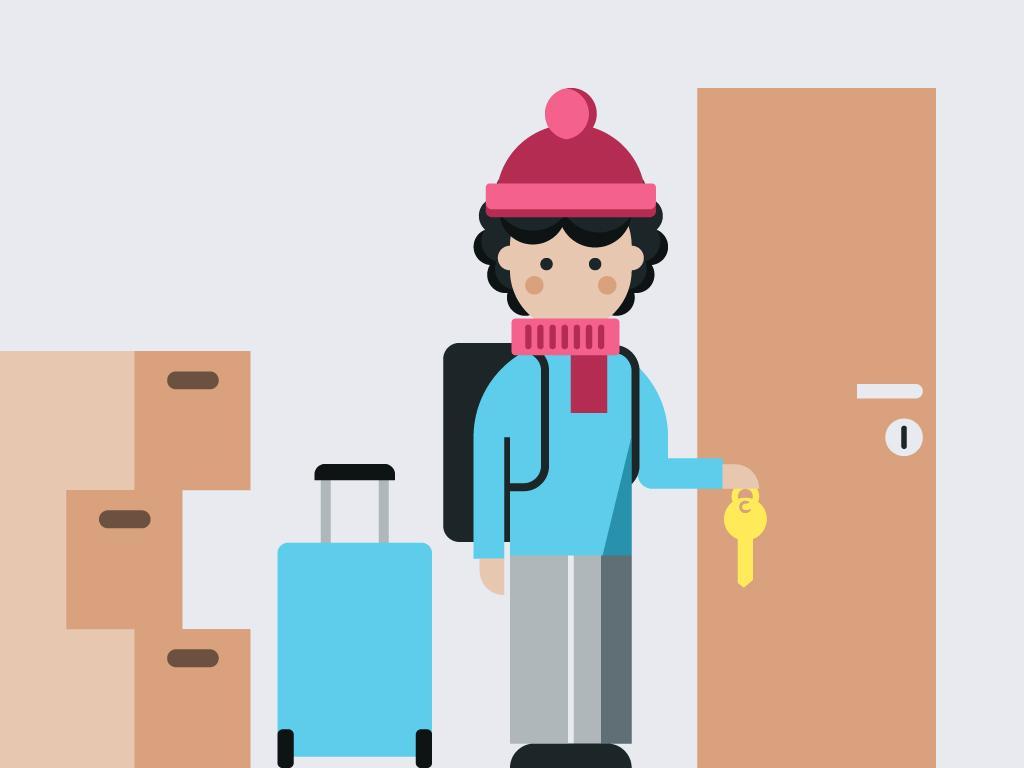 6. Welcome to your new Hoas home!
It is time to plan your moving day! There is a lot to remember when you are moving into a new apartment. To help you keep track of everything important, we have put together a checklist for moving in:
We hope that you enjoy your new home!
Watch a video: How to apply for a student apartment in Finland: