Furniture in Hoas exchange student apartments
The following basic equipment comes with each apartment for exchange student apartments. The models, numbers, and types of furniture may vary from one apartment to another.
Bed (80 or 90cmx200 cm)
Duvet
Pillow
Mattress
Bed linen (bed sheet, duvet cover, pillow case)
Desk*
Chair
Set of drawers* or stool
Shelf
Wardrobe
Curtains/window shades
Desk lamp
Ceiling light
Bin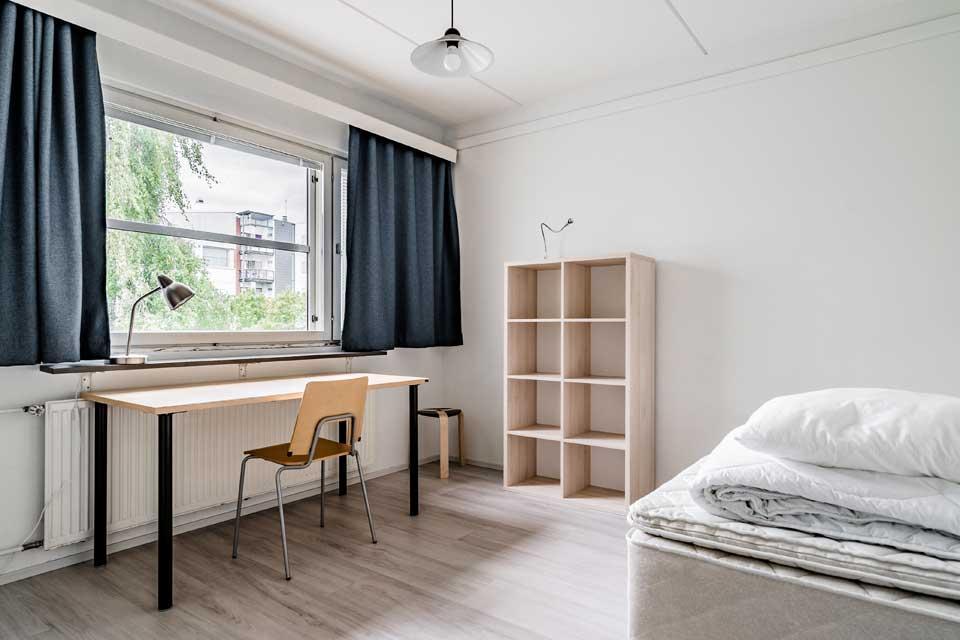 Kitchen table *
Chairs, one for each tenant (2-8)*
Refrigerator
Stove and/or oven
Microwave oven
Kitchen cupboards
Ceiling light
Vacuum cleaner
Flat mop
* Some apartments have a smaller kitchen area and therefore there might not be a kitchen table and chairs.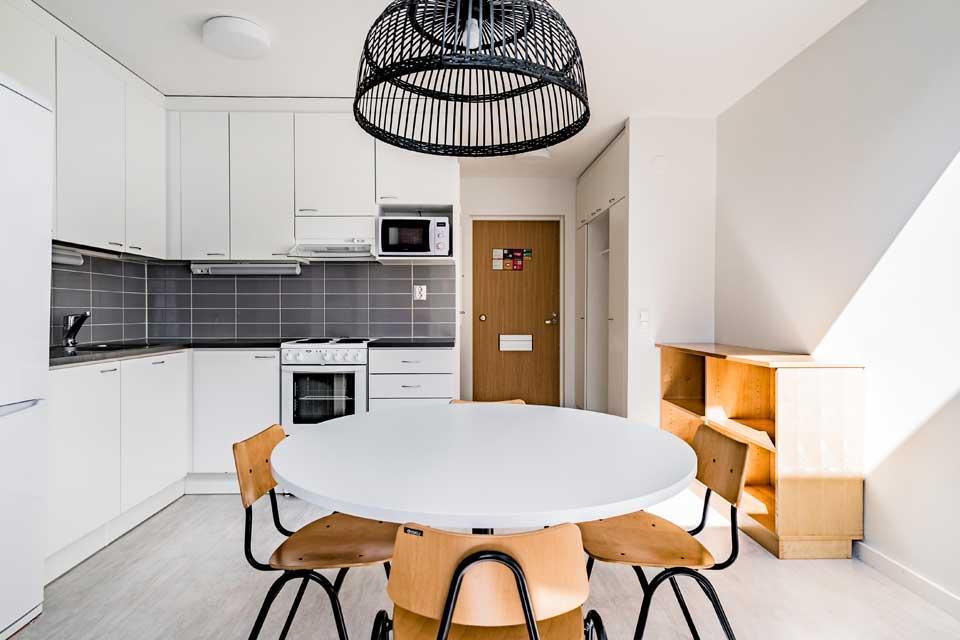 Shower curtain
Drying rack
Towel hooks
Toilet brush
Floor wiper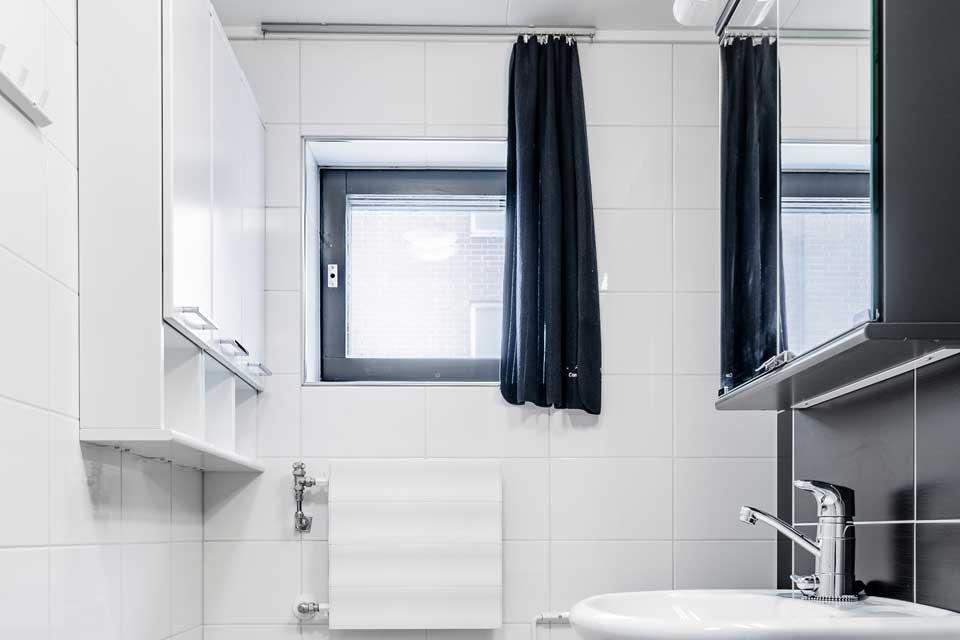 * In most cases, there are two pieces of each item. In the shared studios apartment there is one for each tenant. However, some apartments do not have two pieces of all items due to lack of space. Studios do not have a separate desk or set of drawers due to lack of space.
The furnished Hoas apartments are non-smoking, and pets are not allowed. Unfortunately, Hoas has no allergy-free apartments available. Read more on what is included in the rent.
What do I need to get myself?
For the international exchange student apartments you must acquire the following items for the apartment:
Towels
Kitchenware*
Kitchen utensils*
Dishes*
Cutlery*
* Please note the previous tenants can leave kitchenware, dishes and cutlery that are in good condition (clean, not broken) in the apartments.
Ethernet cable or wireless router
Hoas Internet requires an Ethernet RJ45 cable that all tenants must get themselves. If you want to use your connection wirelessly or there are other tenants wanting to share the connection, you can buy a wireless router.
The shared studios have only one Ethernet socket and tenant must get their own distribution device.