Filling a fault report at MyHoas
MyHoas front page has a fault reports section where you can fill a fault report if you find something that needs to be repaired in your apartment or property.
How to fill a fault report in MyHoas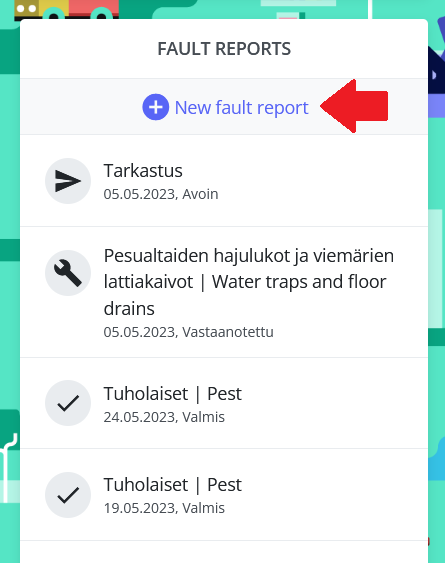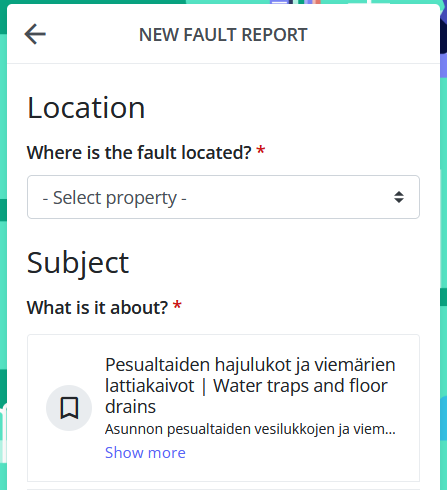 The fault report form asks you to add these informations:
Choose from the drop down menu if the fault is in your apartment or somewhere else on the propery.
Choose from the subject list the subject that fault concerns. If suitable subject is not on the list choose Other and describe as precicely as possible what is the fault and where it is.
Describe the fault in the description box. Let us know, where the fault is exactly and how it presents.
Choose from the Pets dropdown menu the best option for your situation.
Choose from the Entrance dropdown menu if you allow the entrance to your apartment using master key.
You can add maximum of three attachments to your fault report, for example photos of the fault.