Welcome new tenant – here's how to get started in your new home!
Welcome to live at Hoas! Moving into a new home is as busy as it is exciting and that is why we have gathered here some useful information for your moving day, key pick-up and settling into your home as a new tenant.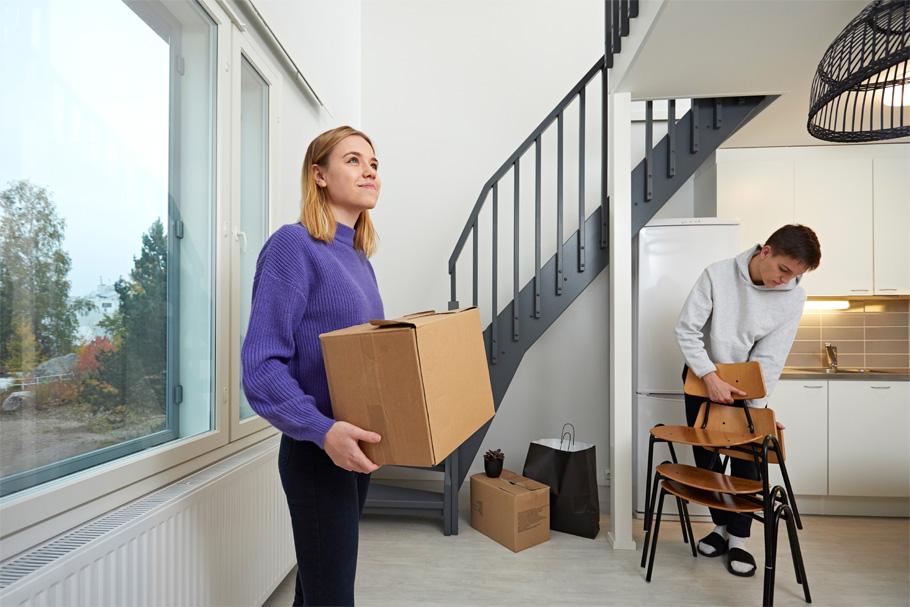 Is everything ready for the moving day?
Have you notified the authorities about your change of address and is your electricity contract ready to start right on the day of the move? There is a lot to remember for a new tenant when moving so we have made a list of the things to remember. Use this list to check that everything is in order!
Picking up the key
You can pick up the key on the date when your tenancy agreement begins, or at a later time if you want. You can pick up the key from our office in the address:
Pohjoinen Rautatiekatu 29, Helsinki
When you are picking up the key, we will ask you to prove your identity. Remember to take a valid, official photo ID with you (eg. passport).
Pst! If you got an email from us with separate instructions regarding your key, follow those instructions instead.
Opening hours
Our office is open during the beginning of September on:
Thursday 31st of August from 10 am to 6 pm
Friday 1st of September from 10 am to 6 pm
From Monday the 4th to Friday the 8th of September every day from 12 pm to 4 pm.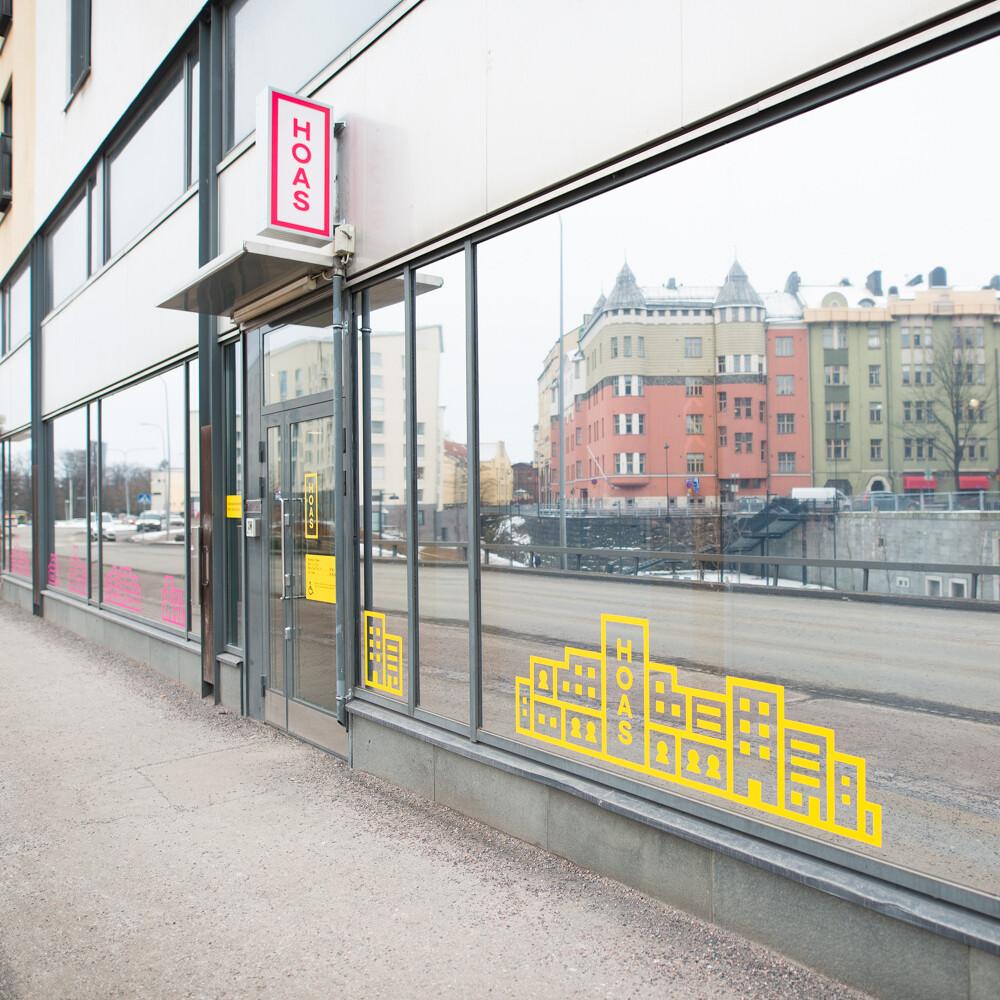 Other exceptions in our services
It is the busiest time of the year for us at Hoas when lot of people are moving in and out. This is why our customer service advisors are not able to chat with you on our chat or Whatsapp on 31st of August and 1st of September. Instead, the best way to get in touch with us is by calling or visiting our office.
Checklist for new tenants
When you have picked up your key and have arrived at your new home, you should cross off these things from your to-do list right away:
1. Start using MyHoas
MyHoas is our tenants online service where you can easily manage housing related matters, such as contact us or fill in a fault report. You have access to MyHoas as soon as your tenancy agreement begins. If you have already registered to our online services while applying for housing, you can log into MyHoas with those same credentials. If you are using our online services for the first time, you need to register first.
2. Check your apartment and fill in the move-in report
When you get to your new apartment, you should check the condition of your apartment. While you are checking the apartments condition, fill in the move-in report in MyHoas. If you find something that needs repairing, fill in a separate fault report. If the apartment is in a completely unaccaptable state, contact us immediately.
3. Meet your new roommates
If you moved into a shared apartment, you should introduce yourself to your new roommates as soon as you can to get a smooth start living in the same apartment. Follow our tips for living in a shared apartment to find a common understanding to make your everyday life easier.
4. Get familiar with the Hoas habits with the rules and regulations
With rules and regulations, we aim to guarantee all our tenants a peaceful living in their own homes. Common rules lay a good ground for overall feeling in the building, but the good atmosphere forms from tiny habits. Remember to say hi to your neighbors and consider your neighbors even in the middle of your busy days.
Our rules and regulations may be a dull read, but you should at least keep in mind these points from them:
Life is straining for all of us at times and home is the place for recharging – this is why you should live in a way that allows your neighbors to rest and relax in their own homes as well. In apartment buildings some level of noice from living is normal, but you should still try and avoid making loud noises – and if you can't avoid it completely, schedule them so that they won't cause too much disturbance.
Pay attention to living quietly especially during nighttime and aim to schedule any noisy chores so that the sleeping house doesn't get disturbed. Nighttime quiet in our buildings is on weekdays from 10 pm to 6 am, and on weekends from 11 pm to 8 am.
Keep your apartment and common areas of the property neat and clean – in this way we can together prevent for example pests and take good care of the property so it can last for many years to come. We have equipped our properties with good sorting stations in the garbage rooms, so remember to sort your waste! Also, please don't smoke in the apartment, balconies or in the proximity of apartments, so the smoke or smells don't carry into the building.
5. Get to know our services for Hoas tenant
In our housing for students, we naturally offer services to make student life easier. For example, internet is for everyone, and you can clean your laundry in our laundry rooms for free. Get to also know our tenant activity, which is a great way to get to know your neighbors as a new tenant.
Thanks for becoming our tenant, we hope you enjoy your new home!