DNA's tips for smooth distance learning
Studying goes smoothly when the tools are in place and appropriate routines are established. Here are DNA's tips to ensure successful remote studying without undue stress.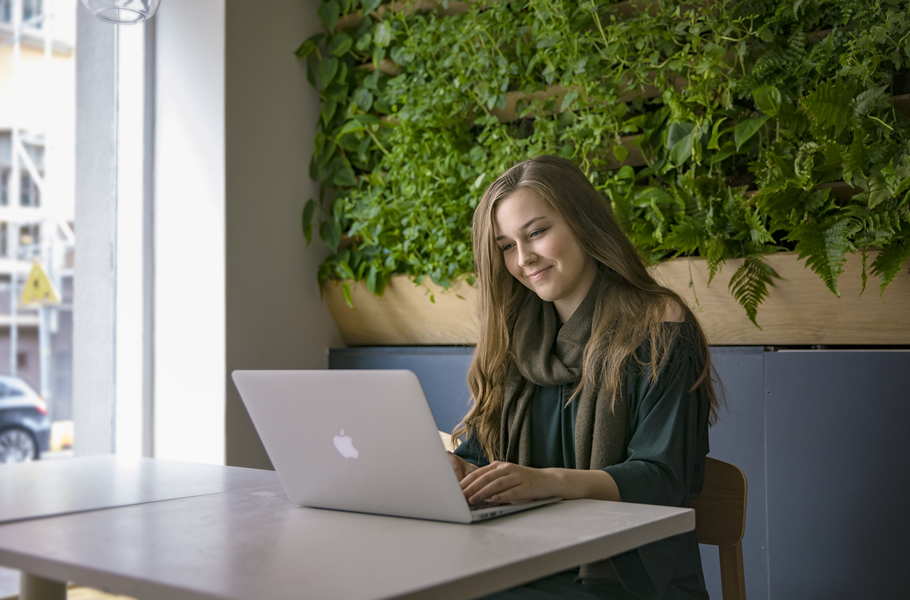 1. Sufficient internet speed ensures smooth studying
2. Ensure your WiFi modem is up to date
As technology evolves and network traffic grows rapidly, outdated WiFi modems cannot keep up. If your modem is over 4 years old, consider replacing it to ensure optimal internet speed and quality. Older modems don't receive security updates, leaving them vulnerable to cyberattacks.
DNA ensures secure recycling of your old modem and assists with the selecting a new one when you visit the DNA Kauppa store. DNA offers an interest-free and DNA Payment Period for modems sold by DNA.
3. The device connected to the internet affects the network speed and quality
Both the speed and quality of your internet connection can be influenced by the connected device. For instance, a computer's network card might not support all available speeds or could operate slowly itself.
For the optimal speed and reliability, DNA recommends connecting your device with an ethernet cable, if possible. For more tips (in Finnish), visit www.dna.fi/tuki-netti.
4. Ensure safe internet usage
Always secure your home WiFi network with a password to prevent outsiders from misusing your connection. When using public WiFi, say in a café, safeguard your connection and privacy with a VPN service. Always protect your devices with antivirus software. For more cybersecurity tips (in Finnish), visit www.dna.fi/netin-digiturvaa.
5. Portable Internet Ensures Safe Usage
When studying in places like a café, instead of using open WiFi, it's safer to use mobile internet that easily fits into a laptop's SIM card slot or a portable DNA Matkamokkula. Get an offer for DNA's mobile internet subscription by entering your address at www.dna.fi/nettimukaan.
Note: Continuously sharing the internet from a phone is not advisable as it can shorten the phone's lifespan and potentially damage its battery.
Remember breaks and recovery!
It's easy to get deeply engrossed in studying once you get going. So, make sure you take enough breaks and recover during the day. At the end of the day, it's good to do something fun that diverts your attention and gets your eyes off the screen.
Does your subscription, device or cybersecurity need an update?
DNA will help you set up the right subscriptions, devices, and cybersecurity for your needs. Stop by any DNA Kauppa store, call DNA Sales Service 0800 550 044 open a chat in DNA Nettikauppa.