Työpajankatu 4
Helsinki, Kalasatama
High

Excellent (general condition of the property)
Services
Property includes the following services
Elevator

Laundry

New or renovated

Sauna
Asuntotyyppi Studio , Koko 23 Neliömetriä , Vuokra 623 Euroa
Asuntotyyppi Studio , Koko 24 Neliömetriä , Vuokra 639 Euroa
Asuntotyyppi Studio , Koko 26.5 Neliömetriä , Vuokra 674 Euroa
Asuntotyyppi Studio , Koko 27 Neliömetriä , Vuokra 673 Euroa
Asuntotyyppi Two-room apartment , Koko 40 Neliömetriä , Vuokra 890 Euroa
New student apartments in Kalasatama
New student apartments in Kalasatama to be completed in September 2022. Situated right next to Kalasatama metro station, the property comprises of 55 apartments, of which 45 are studio apartments and 10 two-room apartments for families or couples. The studio apartments are 23-29 square metres and the two-room apartments 40 square metres. On the patio side there are three studio apartments with private entrance.
On the ground floor there is bicycle storage space, a laundry room with tumble dryers, and a club room for tenants. The top floor has a sauna and a terrace available to all tenants.
Työpajankatu 4 is a car-free property. Each tenant has a numbered bike rack space in the secure bike storage.
In the Työpajankatu apartments, heating is included in the rent, with the exception of electric floor heating and towel dryer in the bathroom.
Watch a video of Työpajankatu:
Basic information
Facelift renovation year
-
Internet
Included in the rent
Heating costs
Included in the rent
Water charges
Included in the rent
Furnished apartments for exchange students
No
Rental objects
Studio, Two-room apartment
Housings in the area
Most loved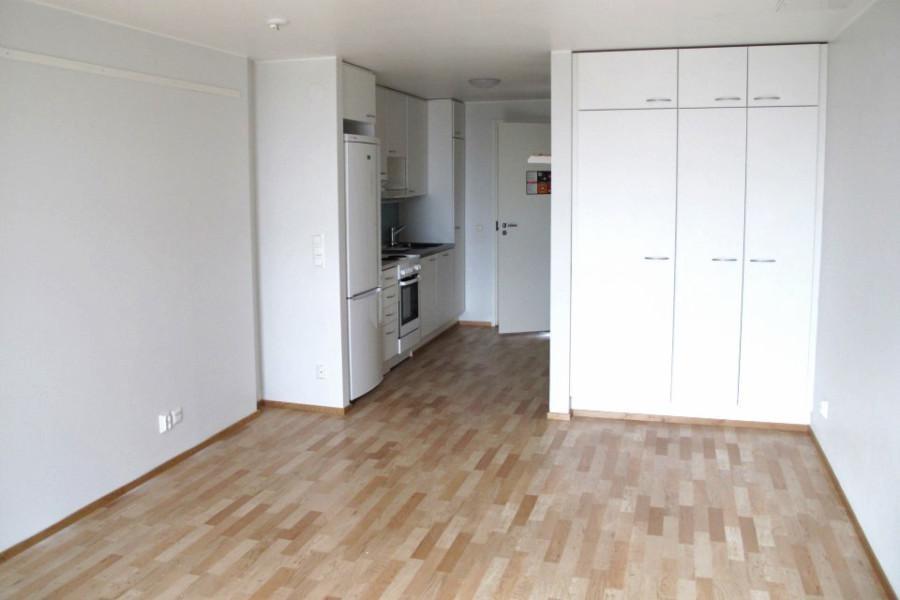 Arielinkatu 2